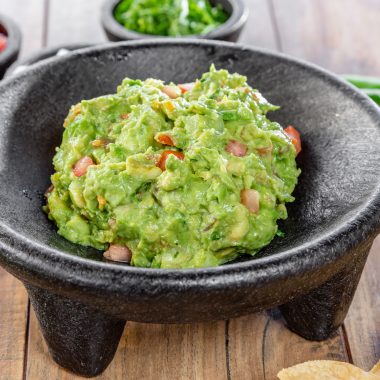 FRESH GUACAMOLE
Prepared just as you like it.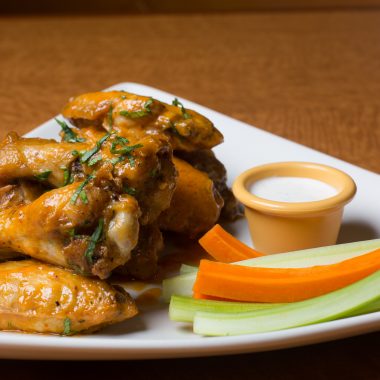 BUFFALO WINGS
10 buffalo chicken wings served with ranch dressing.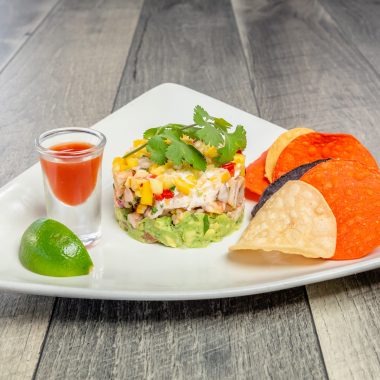 CEVICHE ROJO
Mahi-mahi, shrimp, guacamole, pineapple, mango relish.
SHRIMP COCKTAIL GRANDE
Jumbo and small shrimp in a cocktail sauce, chamoy, avocado slices.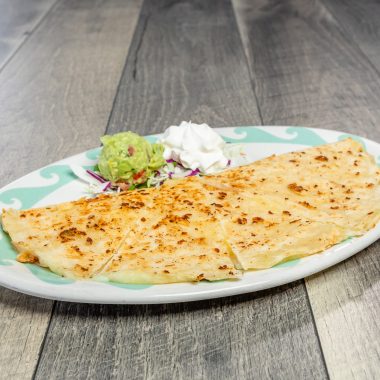 QUESADILLA
Flour tortilla with a hint of garlic butter, melted jack cheese and mild pasilla chiles. Add shredded chicken or shredded beef for an additional charge.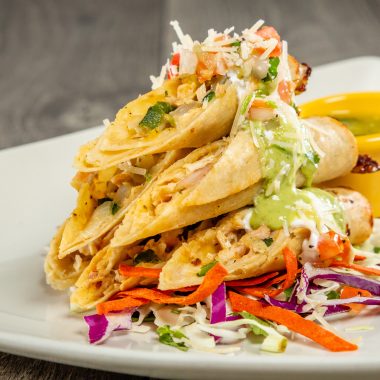 GRILLED CHICKEN TAQUITOS
Grilled chicken, drizzled with sour cream, guacamolito, salsa picante, topped with corn relish, parmesan cheese.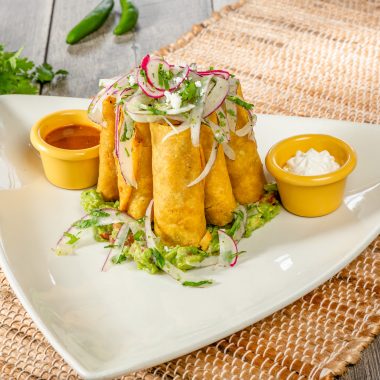 CARNITAS TAQUITOS
Crispy carnitas taquitos on fresh guacamole, topped with onions, radish, cilantro, cotija cheese. Served with sour cream and picante sauce.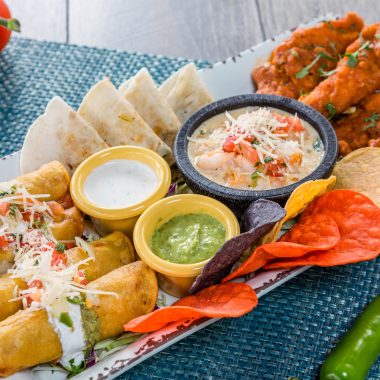 MUCHO MACHO-TIZER PLATTER
Shrimp & spinach queso, buffalo chicken tenders or wings, chicken taquitos, cheese quesadilla.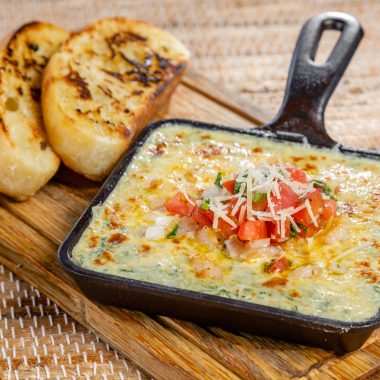 QUESO WITH SHRIMP AND SPINACH
Creamy spinach & spicy cheese dip loaded with shrimp, served with warm ciabatta bread.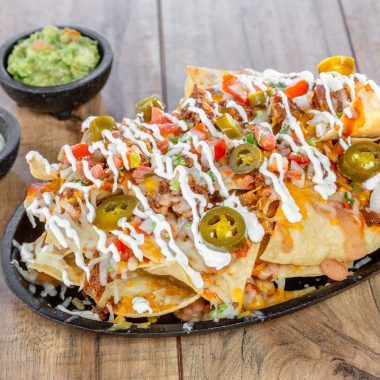 NACHOS ULTIMOS
Choose picadillo beef, carnitas, shredded beef or chicken.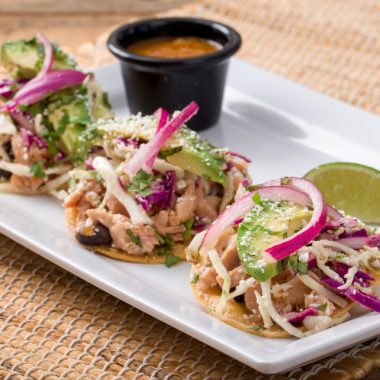 MINI CHICKEN TOSTADAS
Three mini-crispy tostadas topped with black beans, chicken, pickled onions, avocado slices, and cotija cheese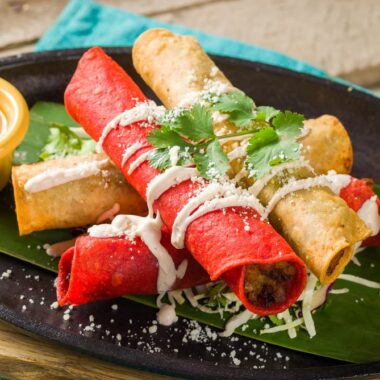 POTATO CHORIZO TAQUITOS
Crispy corn tortillas filled with potatoes and chorizo, topped with cotija cheese, and chipotle crema fresca. Served with jalapeño jelly & red pepper dip.