GETAWAY TO MEXICO
Learn the origin of the traditional dishes on our Getaway to Mexico Menu!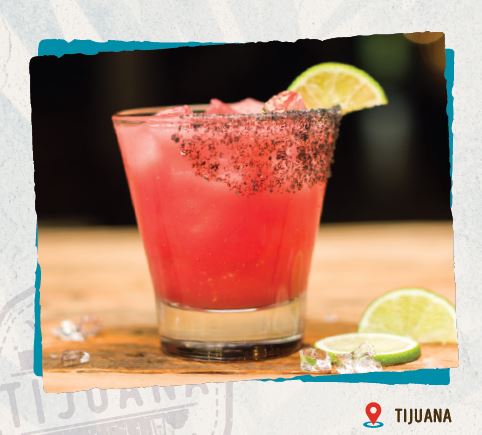 WATERMELON MARGARITA: Bartender Carlos "Danny" Herrera, who owned the Tijuana-area restaurant Rancho La Gloria, also took credit for inventing the cocktail. The story goes that he first mixed the drink in 1938 for one of his patrons, aspiring actress Marjorie King.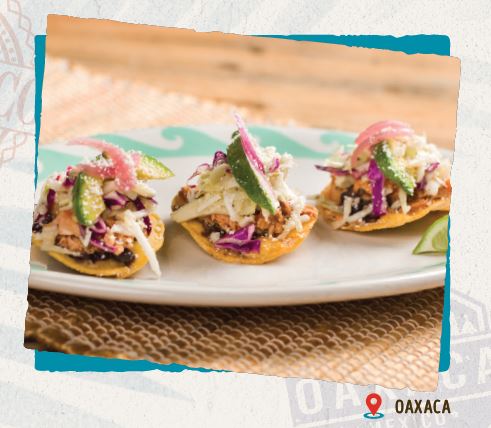 MINI CHICKEN TOSTADAS: The tradition of tostadas dates back about 2,000 years ago and is said to be invented in Oaxaca, Mexico around the Monte Alban ruins. Tostadas became a delicious and hearty way to extend and make use of leftover tortillas.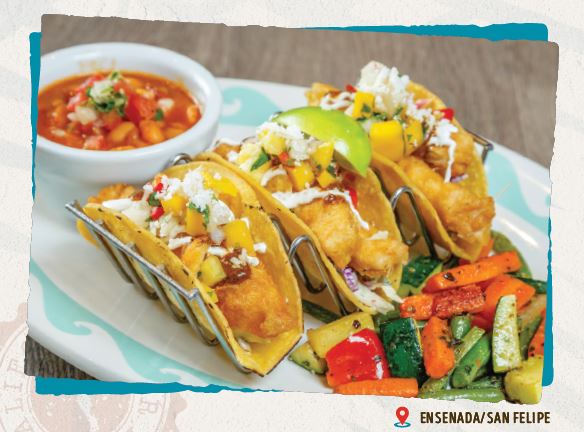 BAJA FISH TACOS: Modern fish tacos emerged in the 1950s in the Baja city of either Ensenada or San Felipe; it's an ongoing debate, with both cities claiming to be the "home" of the fish taco. From their tiny stands, street vendors in these cities produced simple, fare fast.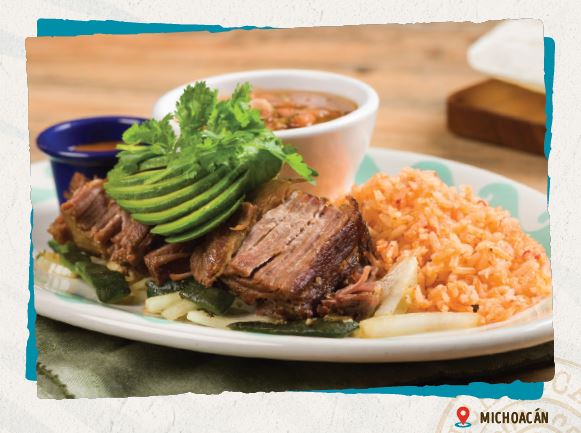 SLOW-ROASTED CARNITAS: Literally meaning "little meats", is a dish of Mexican cuisine that originated in the state of Michoacán. Carnitas are made by braising or simmering pork in citrus and juices until tender. The process takes three to four hours, and the result is very tender and juicy meat, which is then typically served with chopped cilantro (coriander leaves), diced onion, salsa, tortillas, and refried beans.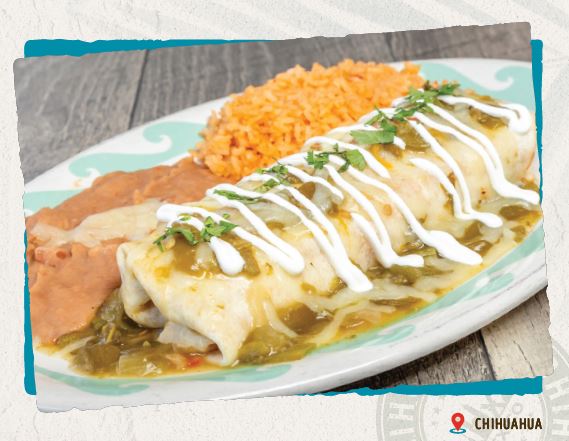 ASADA BURRITO: Juan Méndez, a street vendor in Chihuahua, Mexico, invented the burrito. During the Mexican Revolution in the 1910s, Méndez decided to wrap his food in flour tortillas to keep it warm and transport it on his small donkey. He then realized that wrapping the food in a tortilla was tasty and a good way to serve it.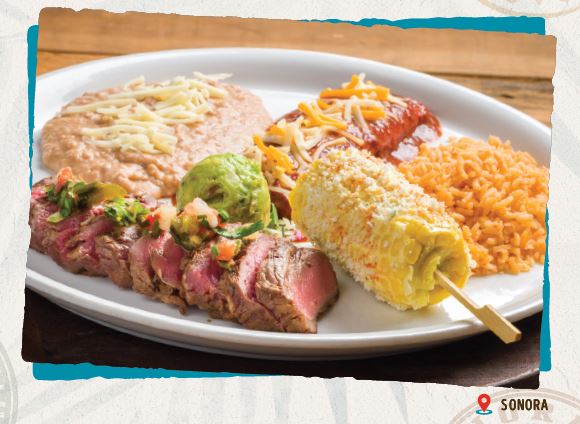 CARNE ASADA & CHEESE ENCHILADA: Carne asada is a Mexican delicacy from Sonora. The ranching tradition in Sonora dates back to the 1500s when Spanish colonizers first arrived in North America